RUNAWAY
like robotripping at the paradise garage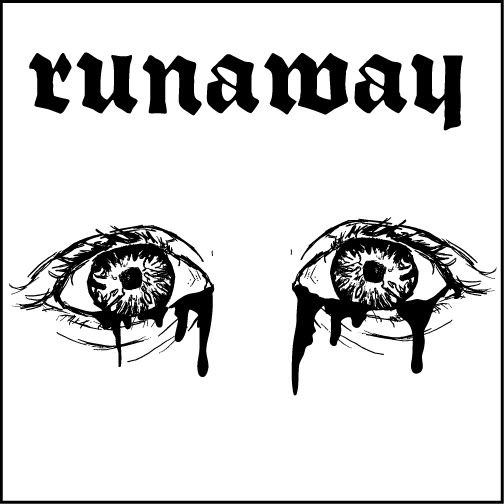 Even though our hugely massive, and totally badical 5 yr anniversary is still a few days away, and you're probably just now recovering from the party with Juan Maclean and Liv from Still Going, we're gonna keep the body slams coming, and start hyping you on our special guests for
February's party with the ever exquisite RUNAWAY!!
We honestly couldn't be more excited to be finally getting these two guys down here. The two handsome gentlemen that make up Runaway, Jacques Renault and

Marcos Cabral

, are intimidation inspiring and eye-popping DJs and producers in their own right, but together the two
have constructed a powerhouse whose productions on Wurst Edits, Rekids, and DFA make your insides feel as if they'll ooze out of your underroos and all over the dance floor.
The amazing drugged out, faggy funk, disco thump, of their house anthems is THE Runaway sound. Made for packed, dark dance floors, and for sexually ambiguous boys and girls dosed out on X. Tracks like their massive "Brooklyn Club Jam" or "Ain't Afraid to Beg," demand that you slut yourself up if you plan on approaching the floor when the duo is behind the decks. This shit is serious, and it has mad flavor, and impeccable taste. Its that new new, next next shit. Forget fuzzed out basslines, saw synths, and generic agro club beats, that shit is for beginners and poseurs. Now this shit right here, this shit right here is house music--the real deal!
So save the date, Saturday February 28th. Cover will be around $3 probably unless we can make it free. We'll see you all this Saturday though for our 5 YR anniversary at Beauty Bar with DJ sets from Andy Butler ( Hercules & Love Affair) and Pat Mahoney ( LCD Soundsystem / Special Disco Versions). Come early, its sold out!!!!
Runaway has a new mix of looped out house jams that you need to pick up...get ready Austin, Learning Secrets in February just may change your life!...if our anniversary party doesnt!
<>RUNAWAY--January Mix