Journey to center of the Latin Funk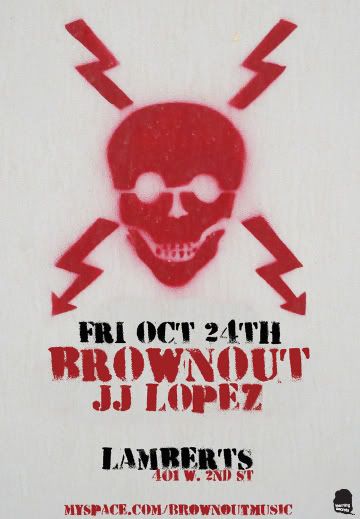 Once I get back from this NYC trip I'm going to be doing a big post on three of our power house bands, Brownout, Grupo Fantasma, and Ocote Soul Sounds, however, since I dont have the tracks I need on this computer thats gonna have to wait a few more days...
What I can tell you about, and recommend you do with part of your Friday night is get your white ass over to Lambert's to catch Brownout rip it up on the best sound system and the smallest stage in Austin. 
Eleven dudes, one tiny stage, a lot of sweating and dancing, and the finest Latin Funk.
For fans of Budos Bands, Mulatu Astatque, deep grooves, and thick bass.