Well, we fell off the boat and landed on the bandwagon. 
And now, 4 years and 10 months into Learning Secrets 
we finally decided to start a blog. 

Now it's mostly due to the fact that our website is still under
construction, and man is it looking sweet, a big thanks
to Sarah Hood for helping with that. 
Jeramy and I also felt that having a blog would allow us 
to keep ya'll up to date on LS news about our parties,
our artists, and our dj gigs outside of Austin.
We'll also be posting mixes, podcasts, flyers and
just general tom foolery that is getting our rocks off at the moment.
That being said...
I'll be heading up to NYC on the 21st of this month for CMJ. JDH and Dave P
invited me to come open the 4 year anniversary of their amazing and legendary
FIXED party on October 25th, which has still left me totally speechless. 
Its gonna be an insane night for sure. 
First off, its FIXED so you know it's going to be 100% fun,
Second off, Who Made Who is playing live...Who Made Who!!! 
Third off, um...Tiga is headlining. 
wait wait...TIGA IS HEADLINING!!!!!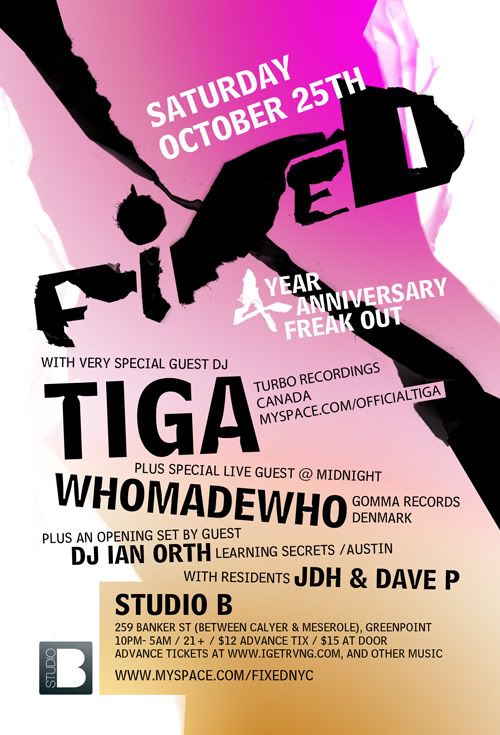 After that, on November 1st, Learning Secrets will be making its return
to Beauty Bar after having taken most of October off to focus on 
company stuff...
We're super excited about this month's party!
Ramesh from Voxtrot will be joining me on the decks,
and Many Birthdays and Denton's Grassfight will be starting 
off the night.
On top of that there'll be a TV crew there from ABC filming the party for
a story they're doing about Learning Secrets for ABC on Campus.
Last but not least...and perhaps the biggest news of all.
I finally made a new mix.
However, this is a bit different in that its not a mix of disco oddities, 
or club bangers. Here we have the first in a series of chilled out, slow-mo,
lying in bed staring out the window jams.
Ladys and Gentlemen...
The Keep It In The Sheets Mix. 
click to listen, download to enjoy.