I MET HER ON A THURSDAY AND MY HEART STOOD STILL
a do juan juan juan - a do juan juan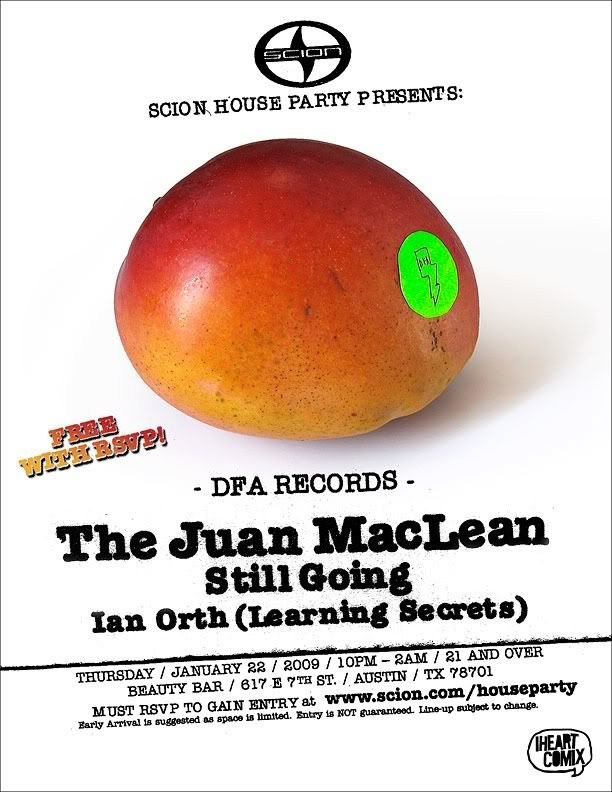 Way back in September we brought in Juan Maclean to play live at the Mohawk. It was an intimate monday evening, and those that were there caught a glimpse of something truly special.
Tonight, Juan's back for a third time (round one was with Tim Sweeney back in 2007 @ Whisky Bar) and this time he's bringing friends. Liv, 1/2 of the spaced out Still Going, also on DFA ,will be sharing the decks with Juan and myself tonight.
This one is sure to sell out, so i would advise
RSVPING
, though I'm not sure if
RSVPING
secures you a spot. Regardless, come jack with us.
Click to listen, Download to enjoi! Support this artist by actually buying the release!
<>Juan Maclean - The Simple Life