BROWNOUT! LIVE AT LAMBERTS
come in smelling like roses, leave smelling like ribs mmmmm ribs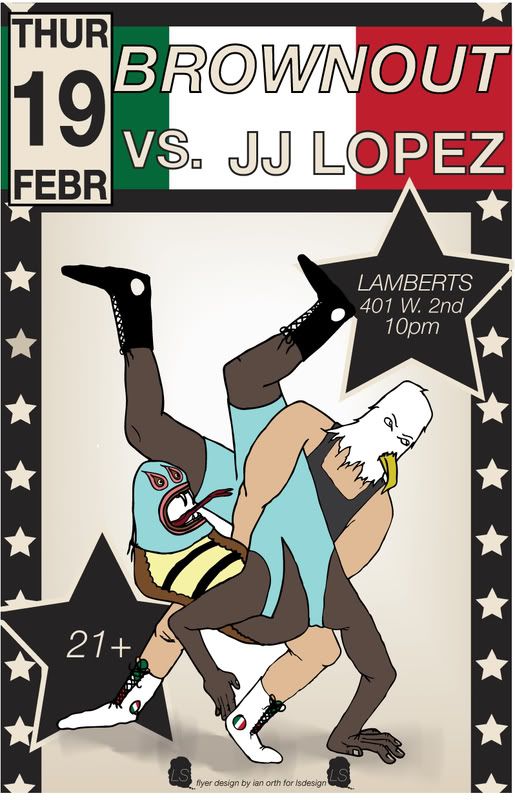 Just back from the Grammys, the righteous dudes, from Grupo Fantasma who spend their downtime moonlighting as Brownout! are going to take over Lambert's this Thursday.
They're just finishing up their new record, and it sounds totally insane. Perhaps we fall witness to some of the new delights the posse is brewing up.
Come early, stay late. Eat Sausage, or a Veggie Burger....i'm looking at you Jeramy.